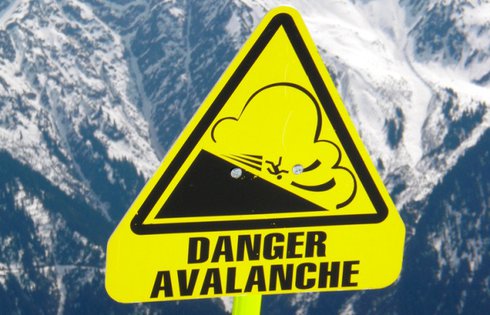 The Divisional Administration Kashmir Friday issued a high danger avalanche warning valid from January 27 to January 28, 2017 for hilly and avalanche prone areas in the Division.
 "High danger avalanche warning valid for next 24-hours from January 27 to January 28, 2017 (1700 hrs) exists for avalanche prone slopes in Kupwara, Bandipora, Baramulla, Ganderbal, Kulgam and Budgam, and Kargil districts of Kashmir division," a statement of the Divisional Administration said.
Deputy Commissioners of Kashmir Division including Leh and Kargil have been asked to take precautionary measures in their respective districts and advise people not to venture in avalanche prone areas and to keep clearing snow depositions from roof tops of their houses and bunkers to avoid damages.