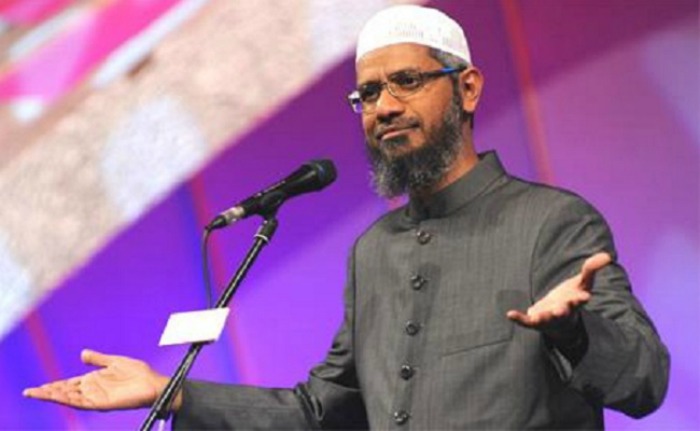 Maharashtra Chief Minister Devendra Fadnavis on Tuesday indicated that "there are many indictments" in the reports the police have submitted on televangelist Zakir Naik.
"Many unlawful activities have been pointed out pertaining to the organisation (Islamic Research Foundation) of which Zakir Naik is the leader. Certain activities are attributed to him as well," Fadnavis said in a series of tweets.
He said the government is studying the report on the Islamic Research Foundation (IRF) and would soon share the contents with the Union Home Ministry to decide on further action.
"In consultation with MHA, we will decide the further course of action which we need to take," Fadnavis added.
However, the IRF denied media speculations on the report, submitted by Police Commissioner D. Padsalgikar to the state government.
"IRF wants to reiterate that the allegations are false and baseless. Zakir Naik firmly believes in promoting peace and harmony and has been doing that for decades," an IRF spokesperson said on Tuesday evening.
The IRF spokesman said it has not received any notice from the MHA or any governmental agency and would not comment on anything now, and stressed that the outfit is a research body promoting greater awareness of Islam and its tenets.
Naik is an expert in comparative religions, conducting talks on these topics around the world, the spokesman said.
"Naik emphasizes on teaching of Islam, which is not unconstitutional, and preaching and propagating one's religion is allowed under Article 25 of the Indian Constitution," he said.
He pointed out that conversion is not an objective of IRF which only spreads the message of Islam and clears misconceptions.
Naik shot into prominence after an accused allegedly involved in a terror attack in Bangladesh last month claimed he was inspired by Naik's preachings and teachings.
After that the Mumbai police examined several of Naik's sermons, speeches and IRF literature to ascertain if he was using provocative or inflammatory language that had potential to create a communal rift.
The televangelist is on a tour of some Arab and African countries since the past couple of months and addressed Mumbai media via teleconferencing on July 15.