Protest in North Kashmir Hospitals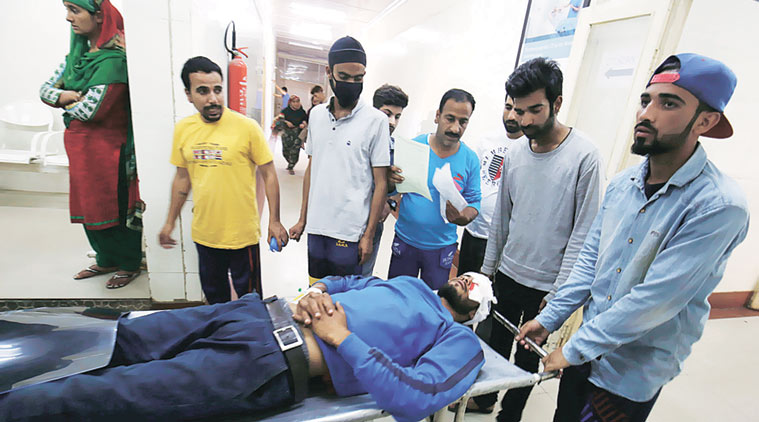 The Para-medics at Sub-District Hospital Sopore in North KashmirTuesday staged protest against the alleged police harassment during nocturnal raid in the hospital. The protesters alleged that
Government forces barged into Sub-district hospital Sopore last night and detained volunteers. They said forces also seized medicines which were being distributed free of cost.
      Carrying placards and banners, the protesting hospital staff said that the hospital was raided in a manner during the middle of the night as some militants were hiding here. "We condemn this police raid and urge upon authorities to look into the matter," the protesters said adding that volunteers who were providing help to the injured and their attendants were also forcibly evicted from the hospital.
      SP Sopore Harmeet Singh Mehta while terming the charges baseless told CNS that it was simply a search operation and nothing else. "We had information about the presence of some miscreants in the hospital and to nab them a search operation was conducted but no staffer or attendant was harassed," he said.
     Reports from District Hospital Baramulla said that volunteers present in the lawns of the hospital were also evicted by the police. Witnesses said that volunteers staged a protest alleging that during the dead of the night they were forcibly evicted from the hospital. "Men in uniform emerged in the hospital and seized our belongings including the medicines and ration. We were forced to vacate from the hospital," he said.