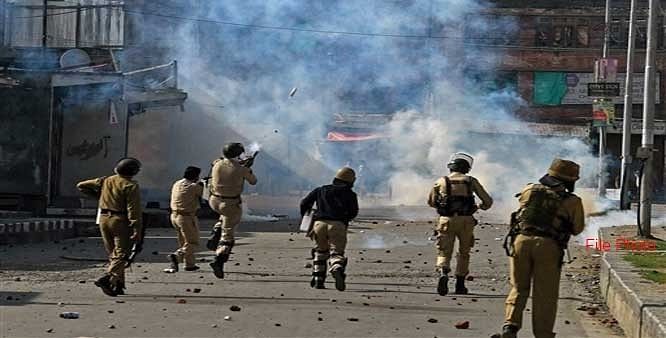 Five youths were injured in clashes that erupted in Rainawari locality of Srinagar on Sunday evening after forces allegedly committed atrocities on the locals.
Witnesses said that forces broke windowpanes of several houses in Zoji Lanker and thrashed the residents.
Following the forces' action, people took to streets and staged protests, they said.
Forces used teargas shelling to disperse the protesters, triggering massive clashes in which five protesters were injured.